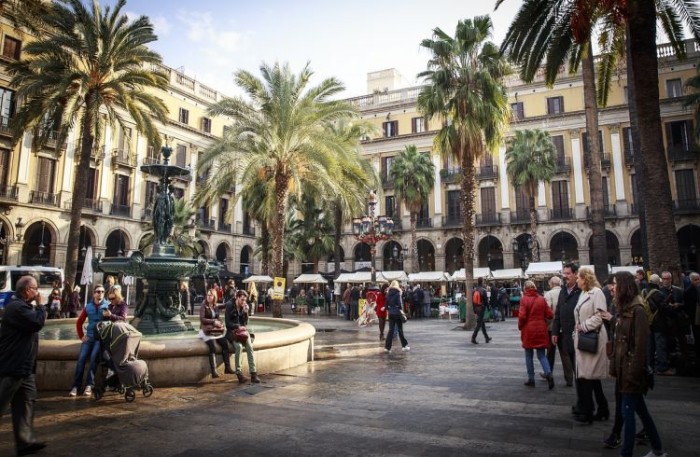 Founded as a Roman city in the Middle Ages, Barcelona is the capital and largest city of the autonomous community of Catalonia, Barcelona has a rich cultural heritage and is today an important cultural centre and a major tourist destination. The city is a major cultural, economic, and financial centre in southwestern Europe, and as a leading world city, Barcelona's influence in global socio-economic affairs qualifies it for global city status.
Barcelona features what are uniquely referred to as aparthotels, that combine the best aspects of a serviced apartment living with the facilities of a hotel. This should make it fairly ideal for workation travel. They will usually have nearly twice the space of a boutique hotel room but with a kitchen and living area found in the typical apartment. There are thousands of hotels and temporary living accommodations in Barcelona, and you can expect to find short-term rentals, holiday and long-term apartment rentals, flats for rent, and AirBnB furnished and extended stay rentals as well.
Free wifi hotspots have been made widely available in Barcelona due to a city council initiative that launched Barcelona WIFI back in 2011 that placed wifi antennas throughout the city. "Barcelona WiFi" is the foremost free public wifi network that travelers will want to look for. There are likely to be close to 2,000 of these wifi hotspots in the network located throughout the city in libraries, museums, civic buildings, markets and at the beach. There is even free wifi installed in the city's buses and at metro stations. View a map of the Barcelona WIFI hotspots at this link, on this Google Map or on the website barcelonacheckin.com. Beyond Barcelona WiFi you can learn about other connection points from:
Workcation resources of particular interest to travelers have been added to the Google map as round lavender markers with a white star inset. Although they will only be a limited sample of what is fully available. Make sure to search fully if your needs go beyond what is shown on the Google map for other options.
Find remote work resources on your workcation trip to Barcelona, Spain
View the Google map of Barcelona below to locate remote work resources during your stay in the area. Starting from the city center you will find essential remote work resources and lodging to have a productive workcation in Barcelona. Emphasis is placed on workcation resources, highlighted by the white star within the purple dot, that include:
Coworking and office space
Transportation hubs
FedEx shipping and office resources
Various research libraries
Post Office branches
The Google Map on the page has been customized to show you remote work resources that include coworking spaces, public transportation stations, Federal Express shipping, and office services, libraries for research and reading, and government postal locations. The commercial and business categories included on the map by the purple dots are not exhaustive, so users are encouraged to enter search terms in the map search box to bring up additional locations. In addition, you can use the map to search for lodging accommodations, restaurants, cafes, grocery stores, and any other commercial service that is not included in the customized category.
You have been reading
Workcation travel to Barcelona Spain