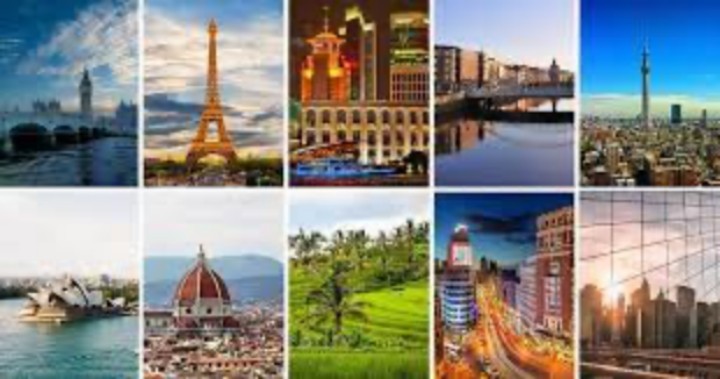 In the modern digital nomad economy, changes to the workplace accelerated by the global pandemic of 2020 sent office workers into their homes to perform remote work duties once performed solely in the office. Stemming from this, the desire for greater work-life balance, has resulted in the rise of the workcation.
As of 2022 the term "workcation" (sometimes spelled workation) seemed to be a newly coined term that described the arrangement of traveling to an alternative destination away from one's usual workspace for the purpose of conducting work-related activity. The ability to perform these career duties from a distance is facilitated in part by recent and emerging digital and mobile technologies, coworking spaces, and the high-speed wifi hotspot connectivity that can bring working groups together or even be used for VOIP calling when a favored telco provider is not present in a locale.
Rise of the travel workcation
As the world emerged from the great pandemic of 2020, what came into focus was a new culture of performing work/office duties while also being able to be remotely located from the office setting. Primarily embracing the category of information economy white-collar workers who can use laptops and other mobile computing and communication devices to get work done for a home office or themselves, the remote work revolution was always a requirement to those members of a limited corporate or entrepreneurial sector that needed to travel to other areas to perform work tasks but has now spread to larger segments of the global workforce.
The workcation, as it has been called, has been a steadily evolving alternative to the office buoyed by the Internet and other more recent networking technologies, and is largely enabled by the growth and development of these technologies. Those who embrace this emerged field of career fulfillment can be referred to as digital nomads.
Although remote work in far-off, and even exotic resort-like surroundings, mixing serious office work goals with leisure-time activities, is really not new it was likely to be more undertaken by independently operating and/or consulting professionals who would have been wholly responsible for their own time-management. Now, with many large and well-known corporate entities opting to not return many workers to the office suites, the workation is seen by the newly transplanted workforce as a next step toward attaining a work-life balance.
Getting organized for a workcation trip
So what are the top considerations for booking your workcation getaway? If your office manager or company has a very strict policy that says you must conduct work-related activity from out of your home then that is an area that you would need to negotiate to see how possible it would be to break away from this requirement especially since a workcation would not come from paid vacation time but would be on company time. Working as a freelancer as opposed to a salaried or contract employee is more likely to give you the freedom to make this decision an independent one.
A good first step is to decide on a location you would wish to visit or spend time in and then begin a search to find suitable (and affordable) housing – whether it is an apartment, home, Airbnb, hotel, motel, etc. The process recommended by this article is to look on a map to see whether you are near the facilities that matter to you, such as coffee shops, FedEx Center, Postal Office, grocery store, local library, pharmacies, and restaurants, etc. This can be an important consideration since you are likely to be living there for a time period greater than a normal vacation, and would be performing day-to-day tasks and routines as you would when you are on your home turf.
The locations you will find listed here are not necessarily the most exotic destinations to go to, but practical to consider when you want a change of scenery but have important work to get through and need the remote work resources close at hand to get the job done. The process used to assemble the listing is to start from the city center and take into account the available retain services situated in the area that would aid the digital nomad to fulfill their remote work duties.
Your remote work and workcation resources checklist
Workcation lodging – hotel, motel, Airbnb, home, apartment
Co-working spaces & meeting facilities
FedEx Center
Public Library
Post Office
WorkLife Office Suites
Transportation hubs
You can do a workcation in any area or location that you choose to do it in with at least the basic remote work tools to get work done. But going to a city or location with a plethora of office automation resources and amenities available as a service might enhance your productivity while doing it with less time spent. For instance, if you are not carrying around your own broadband data connection, then working within an area that is blanketed with municipal or private company wifi hotspots or at least many internet connectivity options, will take you a long way since instant connectivity can be 90 percent of what remote work hinges on. And there are other considerations. VOIP phone calling and text messaging also become a clear reality when traveling to areas outside your mobile carrier subscriber area.
The remainder of this article will list ideal global locations for remote work and/or workcations that combine facilities, amenities, resources, etc., all within a reasonable distance of the city or municipal area.
The listing below is put together (in no particular ranking order) from three simple factors.
The availability of free, high-quality wifi to get work done. Also very important as an alternative to a mobile carrier signal since it can be used for audio/video phone calling when used with VOIP app software such as Google Voice.
Availability of co-working spaces when the local cafes, hotel suites, or beach fronts prove to be a little to distractive or you need to meet with clients.
Availability of various lodging accommodations (hotel, motel, Airbnb, flexible living apartments, etc.) ideally clustered within the city center and close to other workcation resources.
Other factors include FedEx or postal office drop-off, transportation hubs, ample selection of workcation adaptive hotels, motels, Airbnb and/or other flexible living accommodation.
Global cities with suitable remote work resources to facilitate a productive workcation
More cities to be added so keep checking back.
_______________________________
SOURCES:
World's Best Cities for Free Wi-Fi and Connectivity. By Laurie Baratti (TravelPulse, July 23, 2019)
https://www.travelpulse.com/news/features/worlds-best-cities-for-free-wi-fi-and-connectivity.html

The World's Best Cities to Stay Connected (TravelSim website)
https://travelsim.com/best-connected-cities/
The Best Cities for a Workation (Holidu website)
https://www.holidu.co.uk/magazine/the-best-cities-for-a-workation
The Rise of the 'Workcation' — and What It Means for the Future of Work. By Emma Banks (REWIRE, A nonprofit journalism website produced by Twin Cities Public Television. June 22, 2021)
https://www.rewire.org/rise-of-the-workcation/
You have been reading
Travel planning your best remote work workcation trip