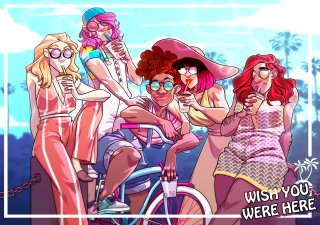 Agents of the Realm is a college year coming of age story that is influenced by a number of "Magical Girl" classics. It has been featured on alternative outlets like The A.V. Club, iO9, and more. Webcomic creator Mildred Louis is a freelance comic artist and illustrator based out of Los Angeles who studied animation at Sheridan College.
You have been reading
Read Agents of the Realm fantasy, sic-fi webcomics
Magical girls taking on college, life and saving the world!