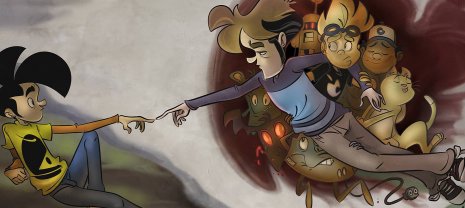 Penny Arcade is a webcomic focused on video games and video game culture, written by Jerry Holkins and illustrated by Mike Krahulik. The strip features Krahulik and Holkins' cartoon alter egos, John "Gabe" Gabriel and Tycho Brahe, respectively. Their characters spend much of the time playing and commenting on computer and video games, which forms much of the basis of the humor in the strip. As mostly a topical video gaming news comic series, there is little plot or general continuity in Penny Arcade strips, and strips are typically drawn from the perspective of fictional characters within a game or movie.
You have been reading
Read Penny Arcade, video game referencing webcomics
Penny Arcade comics and news.