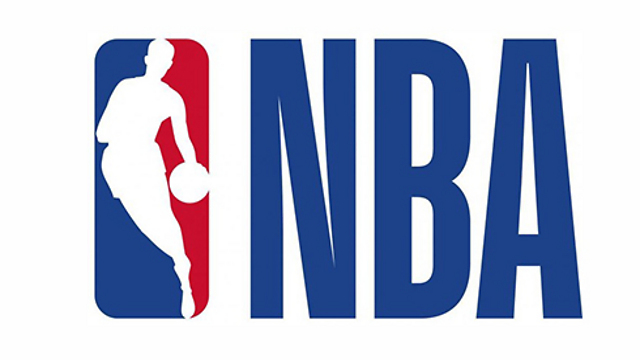 Check live NBA scores
Access NBA live scoreboard info from either ESPN or NBA.com. ESPN will offer additional useful data, including ticket availability and pricing of scheduled games, calendar, and link to Gamecast details, highlighting Matchup Predictor, Season Leaders of the two teams in points, rebounds, assists, Injury Report for both teams, PickCenter analysis (for ESPN+ subscribers), Team Stats, additional game information. The NBA.com scores page offers a simpler interface with options to view the game via NBA League Pass, ticket availability, and game details. Also on game day, following live scoring of your favorite team at NBA - TNT Live Scoreboard via YouTube when you just want to keep score.
NBA standings
View the advanced NBA standings table for the current season that breaks down a team's record according to won-loss record against all the conference teams, won-loss record by month, won-loss overall, and other categories.
There are 30 teams in the National Basketball Association (NBA) distributed through six divisions (Atlantic, Central, Southeast, Northwest, Pacific, Southwest) that generate news, standings and playoff positions to track. Eastern Conference teams include Milwaukee Bucks, Toronto Raptors, Indiana Pacers, Boston Celtics, Philadelphia 76ers, Brooklyn Nets, Charlotte Hornets, Detroit Pistons, Miami Heat, Orlando Magic, Washington Wizards, Atlanta Hawks, Chicago Bulls, Cleveland Cavaliers, New York Knicks.
NBA Western Conference teams include Golden State Warriors, Denver Nuggets, Oklahoma City Thunder, Portland Trail Blazers, Houston Rockets, Utah Jazz, San Antonio Spurs, LA Clippers, Sacramento Kings, Los Angeles Lakers, Minnesota Timberwolves, Dallas Mavericks, New Orleans Pelicans, Memphis Grizzlies, Phoenix Suns.
As is typical with most major league sports, an ardent fanbase is interested in following their favorite teams with regard to, team transactions where players change uniforms, young players with potential entering the league through the NBA draft, standings and power rankings, NBA playoffs picture, and even a fantasy scenario that has caught on in most major sports leagues.
ESPN NBA coverage
ESPN is a well-regarded sports television network (broadcast and web) to find breaking coverage of NBA basketball news, rumors, and transactions among NBA teams. ESPN (Entertainment and Sports Programming Network) ESPN Inc., which owns ESPN, is a joint venture owned by The Walt Disney Company (80%) and Hearst Communications (20%).
Disney also owns and operates the ABC broadcast network, the broadcast television rights-holder of the National Basketball Association (NBA), with a presentation branding title known as the NBA on ESPN. ESPN provides scheduled coverage on the ESPN family of partner networks, including TNT Sports, ESPN and ESPN2, ESPN Deportes, AZN Television, and NBA TV (owned by the National Basketball Association, operated by Turner).
NBA on ESPN
Additionally, ESPN offers a combined seasonal schedule of NBA games broadcast from ESPN cable network as well as the ABC television network. ESPN provides a master schedule for the entire NBA season that also shows television broadcast availability and ticket availability for NBA games of any day along with trending pricing for how low ticket prices are available for Rounding out coverage, ESPN provides features or sections for Power Rankings, NBA Draft, NBA BPI, Free Agency, Salaries, Coaches, Chalk, All-Star, World of Woj, BPI Playoff Odds, Transactions, Awards, Daily Lines, PickCenter.
Vital news sections and programming features that make ESPN a popular destination for ESPN NBA Basketball news and insight include: scores, schedule, standings, stats (including Real Plus-Minus), teams, players, Trade Buzz (Trade Machine, Trade Tracker, Trade Buzz, Trade Guide), Power Rankings, NBA Draft, NBA BPI, Free Agency, Salaries, Coaches, Chalk, Tickets, All-Star, World of Woj, BPI Playoff Odds, Fantasy, and other relevant feature categories currently there and that have yet to be evolved.
The ESPN sports media network offers comprehensive coverage on news, information, trends and projections of what comes and goes in the NBA. The link for NBA coverage on ESPN is http://www.espn.com/nba/ In addition to the flagship channel and its seven related channels in the United States, ESPN broadcasts in more than 200 countries, operating regional channels in Australia, Brazil, Latin America and the United Kingdom, and owning a 20% interest in The Sports Network (TSN) as well as its five sister networks in Canada.
NBA Commissioner Adam Silver and the league's players and teams (and their social media) have managed to make pro basketball practically a year-round obsession, like the NFL, MLB and Association Football (soccer), and ESPN has been useful advancing the league's popularity. The great upside for the NBA is how ESPN has come to regard the NBA Summer League, keeping a year-round perpetual cycle of speculation, analysis, opinion and news before loyal viewers.
In February 2019 the NBA announced it is launching a professional basketball league in Africa that will start operation with 12 teams from several countries across the continent, including Angola, Egypt, Kenya, Morocco, Nigeria, Rwanda, Senegal, South Africa and Tunisia. The Basketball Africa League, set to debut in 2020, will have the organizational participation of former U.S. President Barak Obama.
NBA Playoffs
The NBA introduced a new format to its playoff series in 2015. Beginning with the 2016 playoffs, the top eight teams in each conference (East and West), were ranked in order by win-loss records to qualify for the playoffs. Head-to-head results of the season's competition between tied teams is the first tie-breaker, and whether a team won its division (Atlantic, Central, Southeast, Northwest, Pacific, Southwest) championship is the second tie-breaker.
The resulting seedings create brackets that determine the match-ups throughout the series. The bracket are fixed and teams are not reseeded, unlike in the National Football League (NFL) where the strongest remaining teams face the weakest teams in subsequent trials.
The first round of the NBA playoffs, or conference quarterfinals, consists of four match-ups in each conference based on the seedings (1–8, 2–7, 3–6, and 4–5). The four winners advance to the second round, or conference semifinals, with a match-up between the 1–8 and 4–5 winners and a match-up between the 2–7 and 3–6 winners. The two winners advance to the third round, or conference finals. The winner from each conference will advance to the final round, or the NBA Finals.
All rounds are best-of-seven series. Series are played in a 2–2–1–1–1 format, so teams with a home-court advantage host games 1, 2, 5, and 7, while their opponent hosts games 3, 4, and 6, with games 5–7 being played if needed. This format has been used since 2014, after NBA team owners unanimously voted to change from a 2–3–2 format on October 23, 2013.
Use the assembled list below to connect to a profile page of your favorite NBA team(s). A map accompanies every NBA team page that will show you the best routes to take to efficiently find your way to the basketball stadium. Address and contact information are included too. Major social media profiles are here, including Instagram, Twitter, Facebook, and YouTube video. From the social media pulse, you can gain insights into
game activity, team and NBA player
transactions, trade updates, playoff details and rumors about your favorite NBA team.
NBA Eastern Conference Teams
NBA Western Conference Teams
NBA basketball news, rumors, and team transactions
NBA Top Plays of the Night
ESPN NBA news with Brian Windhorst
The Ringer NBA Basketball Podcast
NBA news and updates on Facebook
Discover your friends who also follow the National Basketball Association that are on Facebook
You have been reading
NBA basketball with ESPN news network serves commentary, analysis, standings. NBA scores and playoffs